MMO Sequel Evil Awakening II: Erebus Is Playable Right Now on R2 Games
11/22/22
Since launching just under a year ago, R2 Games has become the premier destination for browser games.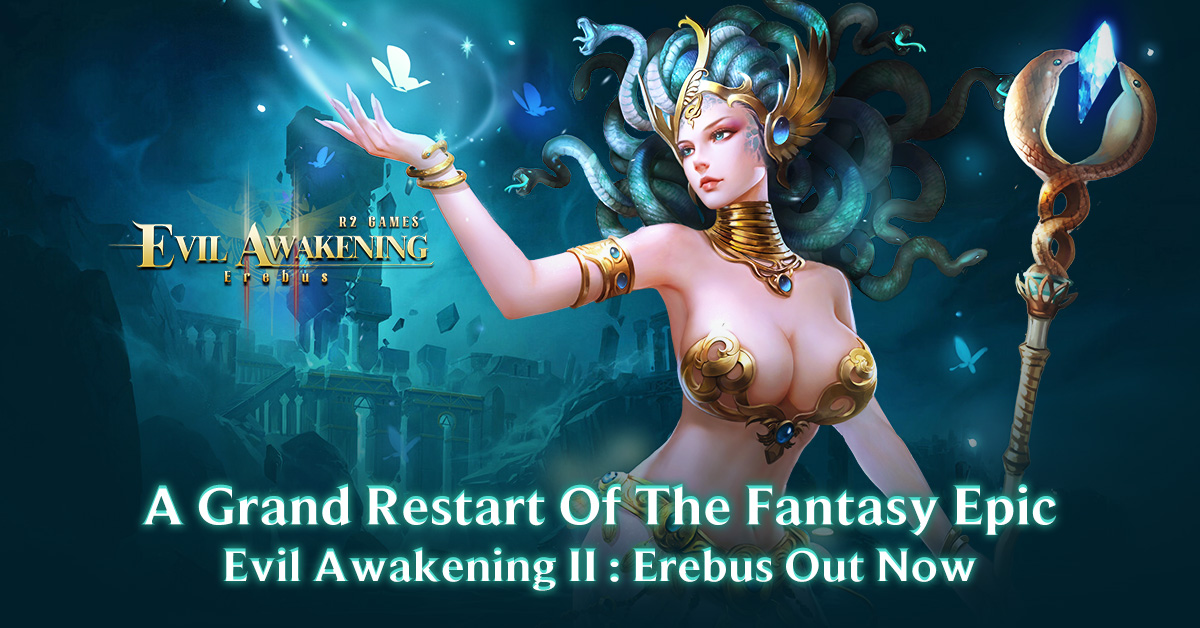 And Evil Awakening II: Erebus is out this week exclusively on R2 Games and it is already looking like one of our favorite titles on the platform.
The sequel to Evil Awakening (duh), Evil Awakening II: Erebus is an MMO with all the stuff you've come to expect from the genre, including AFK features, character customization, and some impressive hand-drawn art.
Evil Awakening II: Erebus takes place after a thousand-year war, a famine, and a global pandemic. Civilization has collapsed, and humanity has returned to a state of nature, red in tooth and claw.
To make matters worse, the gates of hell have been thrown wide open and there are demons everywhere.
All appears to be lost until a human warrior with knowledge of the Ancient Techniques shows up. Driven by the desire to protect his loved ones, this warrior manages to drive back the darkness and bring an end to the Dark Lord's reign.
Then he disappears for a hundred years before returning as a bad guy.
His name is Erebus.
It's a strong backstory for some top-notch RPG action.
After choosing a class - Warrior, Mage, or Priest - you have to set about summoning partners and mounts to aid you in your titanic battle against the corrupted hero.
That means forming squads, unleashing skills, adjusting tactics, and cutting down literally hundreds of demonic goons.
There are boss battles, too, as well as dungeons to explore. Even when you're not around, your heroes will fight automatically, accumulating loot for you to spend when you get back to your keyboard.
And, naturally, there are tons of multiplayer options, from PvP and Guild Battles to PvE dungeons that you can complete with your friends.
Plus, there are endless opportunities to line your coffers with loot, thanks to new features like Magic Mirror, Glazed Wheel, Codex, and Temple Exploration.
You can play Evil Awakening II: Erebus for free right now exclusively on R2 Games.